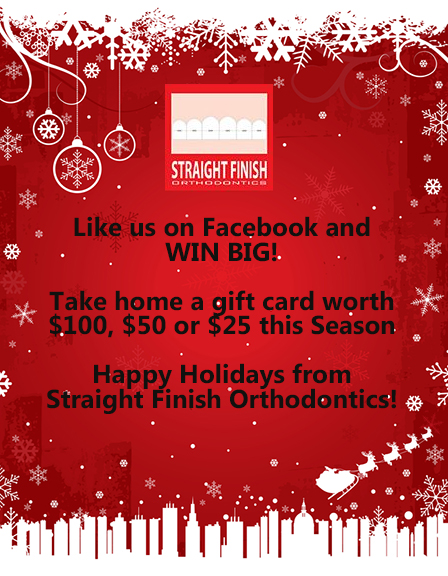 Dr. Shauna Fung and our team at Straight Finish Orthodontics want to help you get everything on your wish list this Christmas. During this time of year, who doesn't need a little help to fund a truly special Christmas morning? We're offering a great Christmas giveaway, with three prizes: the top prize is a $100 AMEX gift card, second prize is a $50 AMEX gift card, and third prize is a $25 AMEX gift card.
So, how do you enter? It's easy! From now until December 15th, "Like" us on Facebook, and give us your name and contact information next time you're at our office. Don't have an appointment before the 15th? Simply send your contact info in an email to info@straightfinish.com.
On December 16th, we'll draw three lucky names and announce them on Facebook!